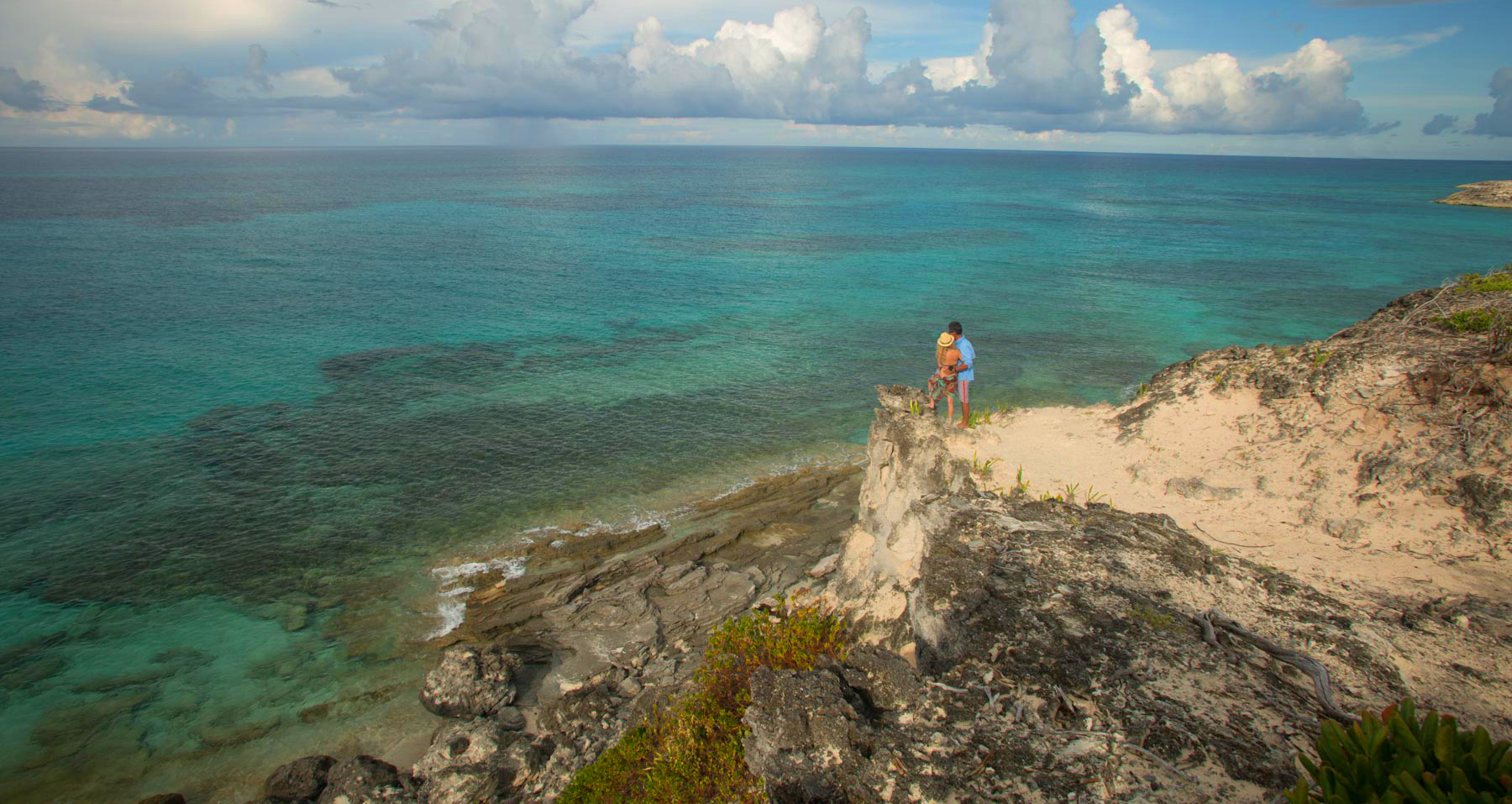 Posted on December 2, 2015
The Exuma cays of the Bahamas are the most exotic of the Out Islands. Get the wind and sea salt in your hair as you cruise through the pristine 120-mile chain, most uninhabited, some owned by celebrities- Faith Hill and Tim McGraw, Johnny Depp, and David Copperfield. Here's what your missing:
The solitude of the sandbars
At low tide, the shallow footprint-less sandbars open up access to shells, sand dollars, and sea life. The powdery bleach-white sand sharply contrasts the colorful waves. And the best part of all? You'll probably be the only one there.
So many shades of blue.
The cays are a collection of tiny jewels set in the most beautiful water you've ever imagined. The water between them produces some of the Bahamas' most exquisite shades of turquoise, ultramarine, cerulean, and azure.
It's for the birds.
And the fish. The area is so precious, it's reefs and island environments so pristine, that the Bahamian government set aside a 176-square-mile section as the Exuma Cays Land and Sea Park, one of the world's most successful marine parks.
Everything feels wild.
With most cays uninhabited, the Exumas are Out Islands in the true sense of the word. A vacation here revolves around uncrowded beaches, snorkeling, fishing, and enjoying a freshly caught dinner at an outdoor restaurant by the water.
Nothing feels rushed.
The Exumas are about getting lost in a wide-open palette of beaches, islands, and adventures. When you're here, you're on island time.
February Point.
Set amongst so much beauty, the February Point residences on Great Exuma are a picturesque homeport. The February Point community offers prime oceanfront properties and luxury villas available for ownership or rent. With the new Beach Club opening in December, residents will be able to enjoy the infinity pool, tasty food and drinks at the Rusty Anchor Bar & Grill, an array of treatments at the spa, and a fully equipped fitness center. February Point provides the perfect haven for those seeking the luxurious yet unpretentious ambiance of the Bahamas.
Find out more about February Point's waterfront properties or get in on the once in a lifetime opportunity of building a custom home here.