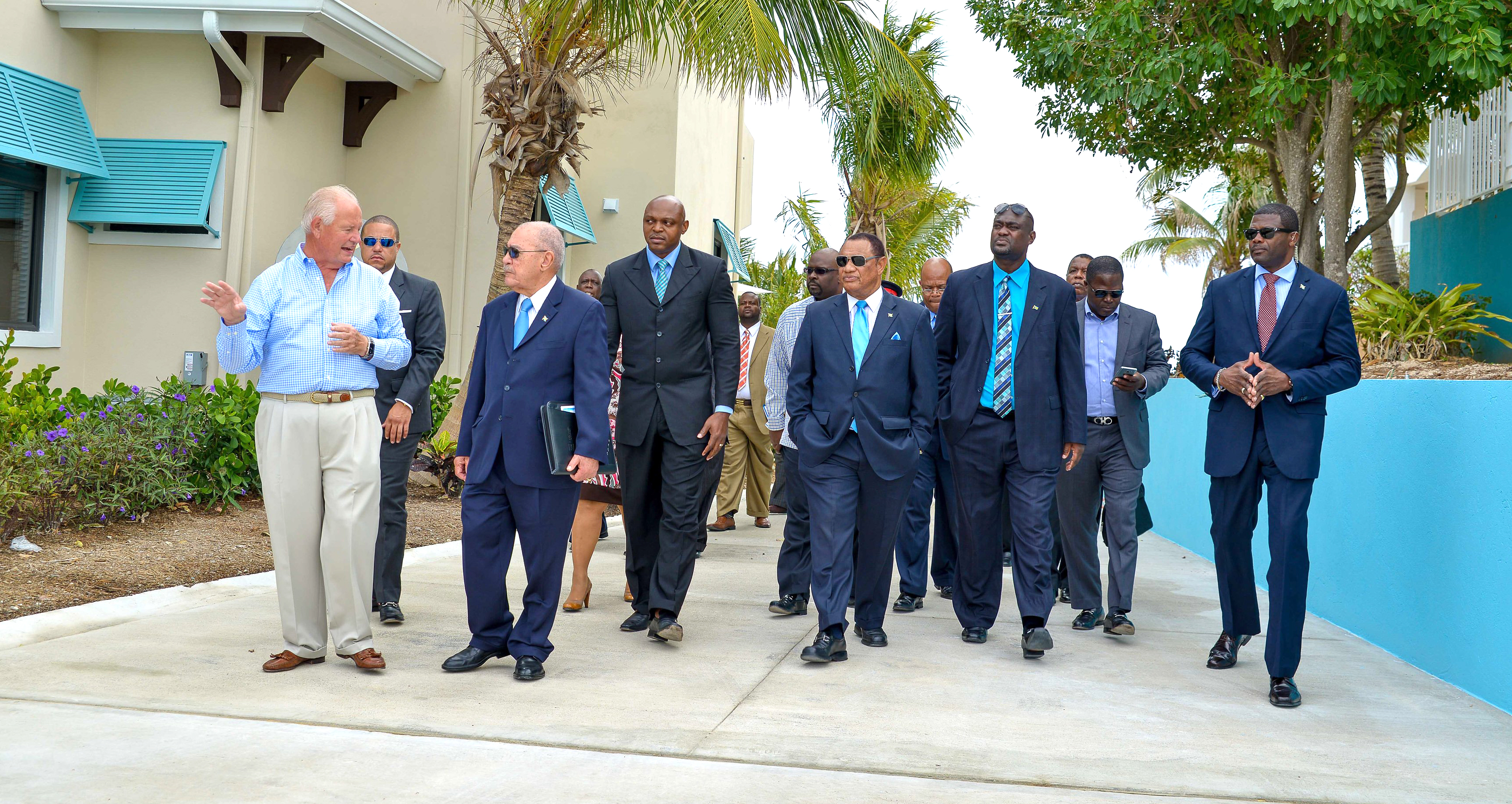 After months of anticipation and meticulous planning, Great Exuma celebrated the opening of The Beach Club at February Point earlier this week. The Prime Minister of the Bahamas, Developer John McGarvey and his partners, residents of February Point, and the people of the Exumas attended the grand opening celebration. Everyone in attendance enjoyed the spectacular views of February Point's private white sand beach and the aquamarine waters of Elizabeth Harbour. The Beach Club opening marks another milestone for February Point, where residents are truly enjoying an enviable lifestyle that just keeps getting better.
"I take this opportunity of expressing our appreciation to the February Point Partners group of investors led by Mr. John McGarvey, for their willingness to invest in the development of George Town and their positive engagement within the community," stated Prime Minister Christie.
The luxury Beach Club features Hollis Day Spa, a beachfront resort-style pool and what has already become the most talked about new restaurant in George Town, The Rusty Anchor. February Point's real estate sales office is also located in the new facility. This is the first of several milestones for February Point this year. Construction is well underway on the community's first oceanfront condominiums. The first building in The Views condominiums will be completed by September of this year. By the end of the year, the expanded Marina will be complete, and the Bahamas' first overwater Penthouses will be under construction. February Point's progress is a tribute to McGarvey Development and the on-island staff who are bringing new energy and excitement to Great Exuma. To learn more, visit February Point.com.