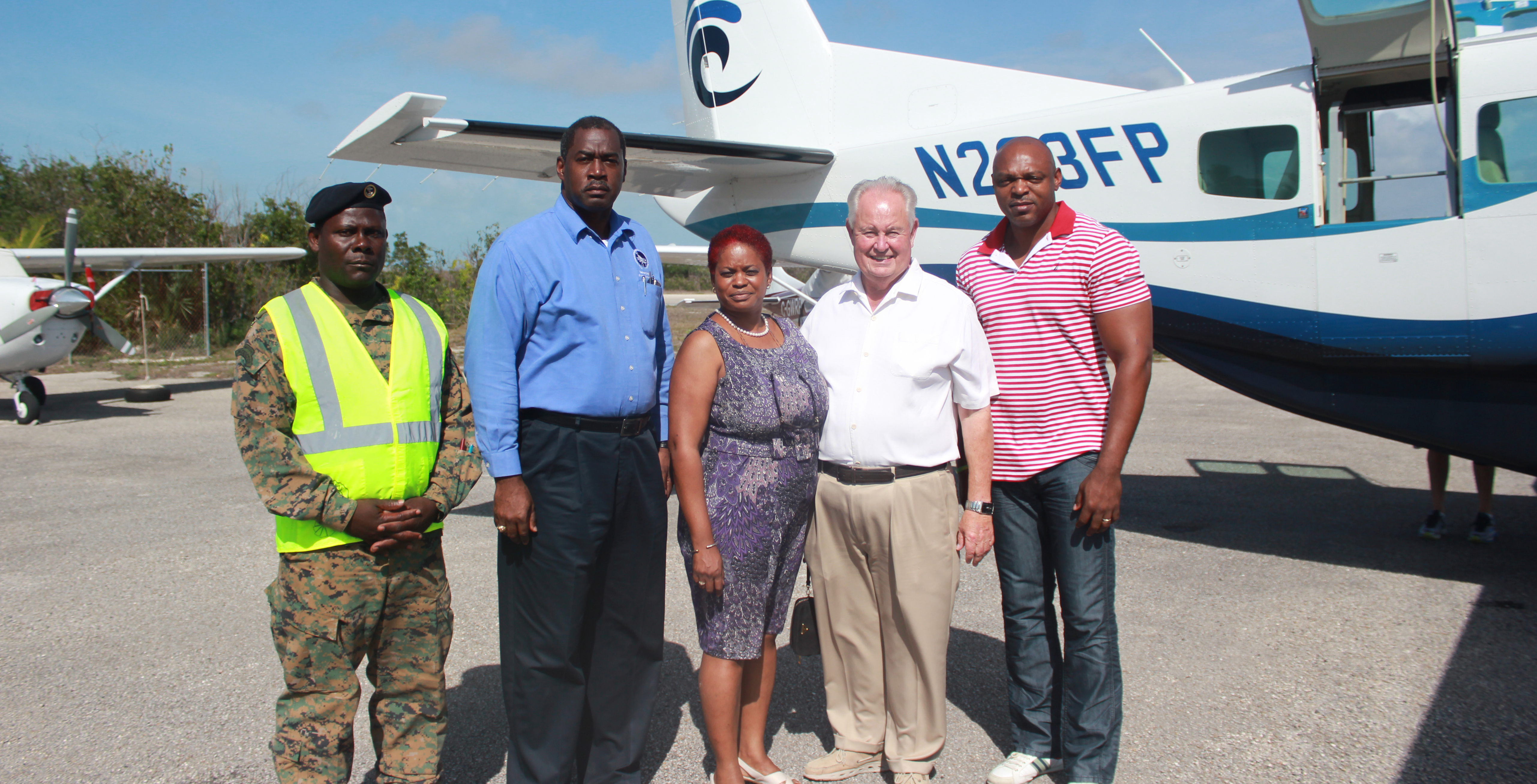 Posted on February 12, 2016
As a testament to true Bahamian kindness, the February Point staff met with Captain Stephen M. Russell the Director of NEMA, The National Emergency Management Agency of the Bahamas, to donate items purchased for the Hurricane Relief. Hurricane Joaquin hit several islands in the southern Bahamas in October causing significant damage to homes and buildings.
February Point delivered supplies such as lumber and ladders to help rebuild communities including Long Island and Crooked Island. They plan on sending a construction team to help repair homes as well.
"Our hearts go out to those affected by the storm and we are happy to help in anyway. In the Bahamas, all of the islands are like family. With the help of neighboring islands, I believe these communities will come back even stronger," said John McGarvey, President of McGarvey Development and Developer of February Point.
Joaquin developed on September 27th in the Atlantic Ocean and intensified as it moved toward the Bahamas. NEMA is a Disaster Management Committee that focuses on being properly prepared for a hurricane or other disaster. In the event that a disaster occurs, the Government has programs in place to assist the victims such as distribution of emergency supplies and the reconstruction of houses.
At February Point residents are passionate about where they live and the lifestyle they lead. Philanthropy- as much as the excellent facilities, the genuine friendships and the gracious lifestyle- is a true hallmark of February Point. The relaxing yet active social ambiance is one of the main reasons why so many members enjoy calling February Point their home. For more information on February Point please visit www.februarypoint.com