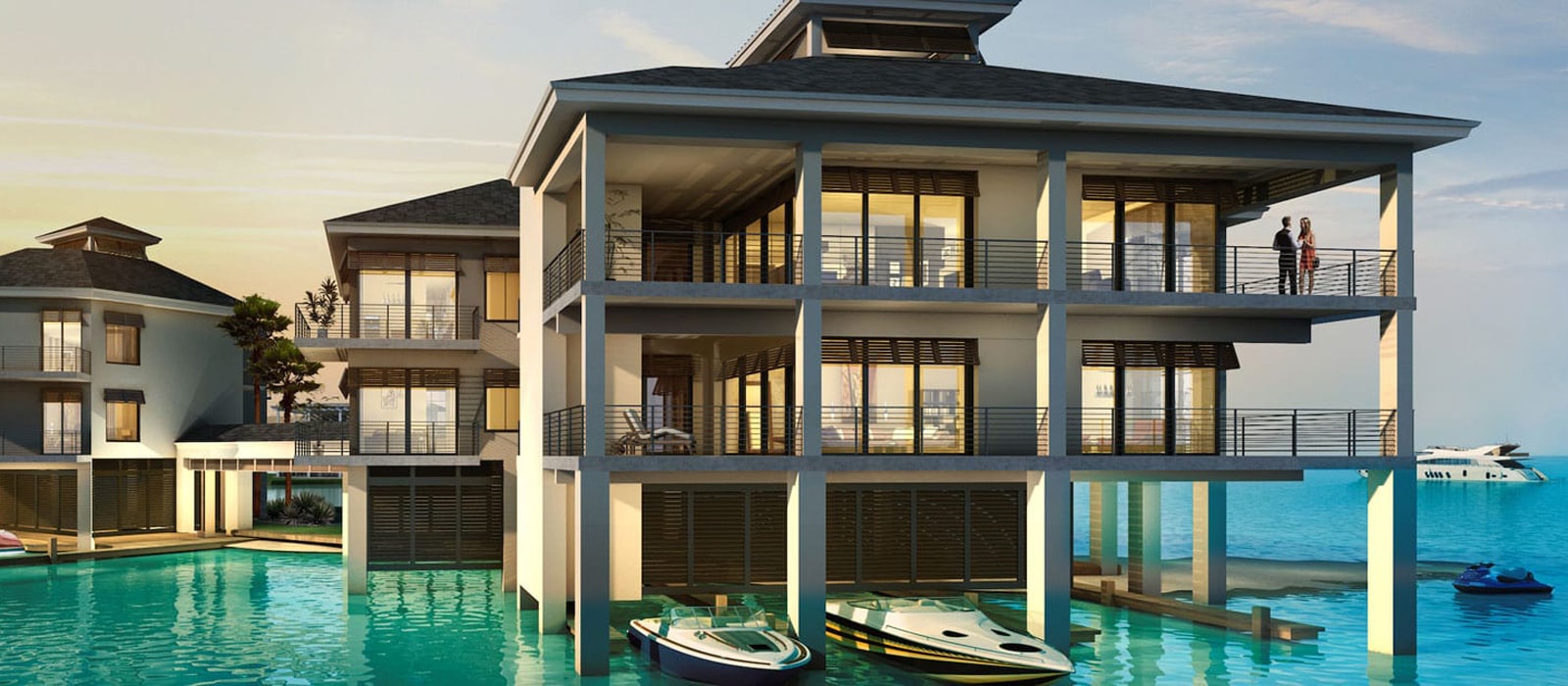 Construction is well underway on the first oceanfront condominiums at February Point, a private master planned community on Great Exuma. The first condominiums will be completed by September of this year and the expanded Marina will be completed by December of this year. The Bahamas' first overwater Penthouses will also be under construction by the end of the year. February Point's progress is a tribute to McGarvey Development taking their talent from Naples to Great Exuma.
McGarvey Development is a luxury homebuilding company with residences throughout Southwest Florida's most prestigious communities and neighborhoods including Talis Park, Quail West, and Naples Club Estates. Artful designs, superior quality construction, and a White Glove approach to service that must be experienced to be fully appreciated are all reasons why McGarvey Custom Homes has built a legacy of exceptional, award-winning performance that spans more than a quarter of a century. Now, McGarvey Custom Homes is bringing new energy and excitement to the Exumas.
John McGarvey led an investment group into the acquisition of the 80-acre waterfront property of February Point, along with an additional 815 acres of adjacent raw land. McGarvey's experience in the development of country club and luxury estate communities prepared him to take this landmark property to the next level. Now that the building of February Point is underway, McGarvey is working to enliven the community of George Town with hands-on training of craftsmen, the building of a concrete plant, and a partnership with Sector Shipping to significantly expand shipping operations into George Town.
By using the February Point construction team, homebuyers can eliminate the inconvenience and risk typically associated with building on the islands through fixed costs and timely delivery guarantees. Strict building codes, set out in the deed of conveyance, ensure that all residences are constructed to the standards of an upscale resort development.
To learn more the residences at February Point, click here.