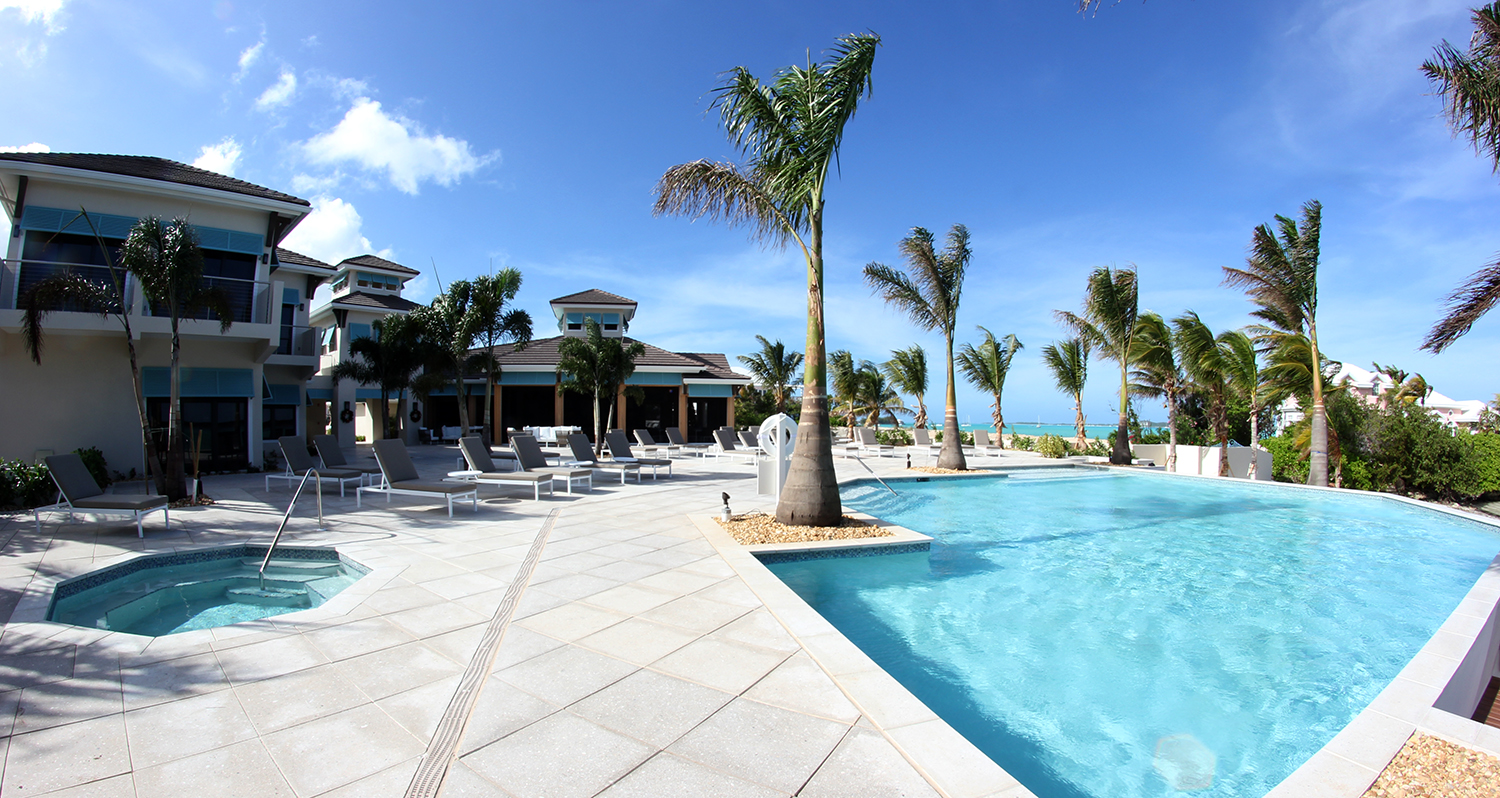 Posted on February 18, 2016
Break out your bathing suits! After months of meticulous planning and construction, The Beach Club at February Point is now open. Located along a picturesque stretch of beach bordering the aquamarine waters of Elizabeth Harbour, every aspect of this new amenity is spectacular. The club introduces a fabulous new way to relax and revive in the Exumas.
Enjoy an array of treatments performed by trained aestheticians and massage therapists in the tranquil spa while overlooking the serene harbor. The infinity pool refreshes the entire family both in the water and out. The large pool deck, designed with natural wood and stone provides ample seating and is the perfect spot to enjoy live entertainment as well as lunch or cocktails from the Rusty Anchor.
Terraced decking from the pool area leads to a white sand beach with inviting chaise lounges and private, canopied beach cabanas. Here is the ideal spot to wind sail, snorkel or simply relax by the warm, crystal-clear sea.
As the new social hub for the community, The Beach Club at February Point can play host to gatherings both large and small. Beach BBQs, dinner parties under the stars, and even meetings in the conference room at the new business center—there's always a reason to gather. And now, there's the perfect luxury venue.
With easy access from the airport, an on-site marina, the new Beach Club and a staff that's ready to please, February Point residents have fallen under the spell of the Exuma freestyle magic. It's your turn to give it a try. For more information on luxury vacation rentals or the custom oceanfront residences and penthouses at February Point, click here.