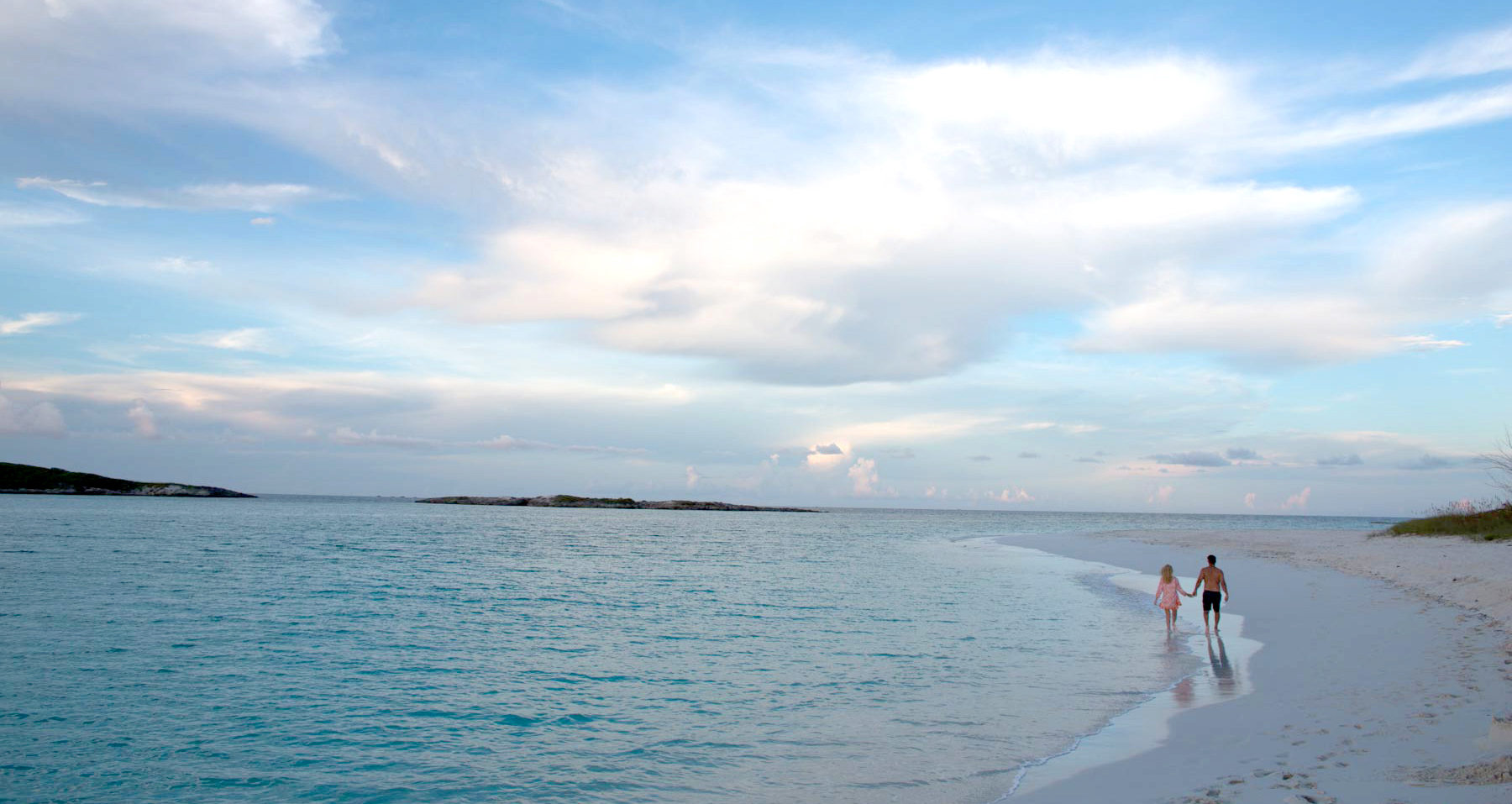 Posted on January 8, 2016
Celebrities love the Bahamas for all the reasons everyone does – but they especially love the out islands for the freedom that comes along with their remoteness. When you visit any of the Exuma islands, you're apt to see people you recognize from the stage and screen just being themselves, happily away from the glitz and demands of their everyday life. The world's elite has created their own social scene here, getting together informally to hang out whenever their schedules allow them to return.
Johnny Depp- fell in love with he Exumas while filming "Pirates of the Caribbean" and soon bought an island here where he was recently married.
Carl Ichan- is one of more than two dozen billionaires who now call the Exumas home for their astounding beauty and calm.
David Copperfield- owns an island where he explores his nearly 2-kilometer sandbar or uses it for alfresco dining.
John Travolta- owns one of the islands in the Exuma chain and flies his own Boeing jet onto his own runway.
Sir Richard Branson- founder and CEO of Virgin Atlantic, owns one of the other islands.
Faith Hill and Tim McGraw- purchased their 17-acre island as a tropical escape complete with a custom plantation house.
Theirs is the laid-back, freestyle life surrounded by the breathtaking beauty of the blue water and pure sand. For celebrities and regulars alike, February Point near Georgetown is a private master-planned community surrounded by the same natural wonders. With easy access from the airport, an on-site marina, new Beach Club just opened and a staff that's ready to please, February Point residents have fallen under the spell of the Exuma freestyle magic. It's your turn to give it a try. For more information on luxury vacation rentals or the custom oceanfront residences and penthouses at February Point, click here.