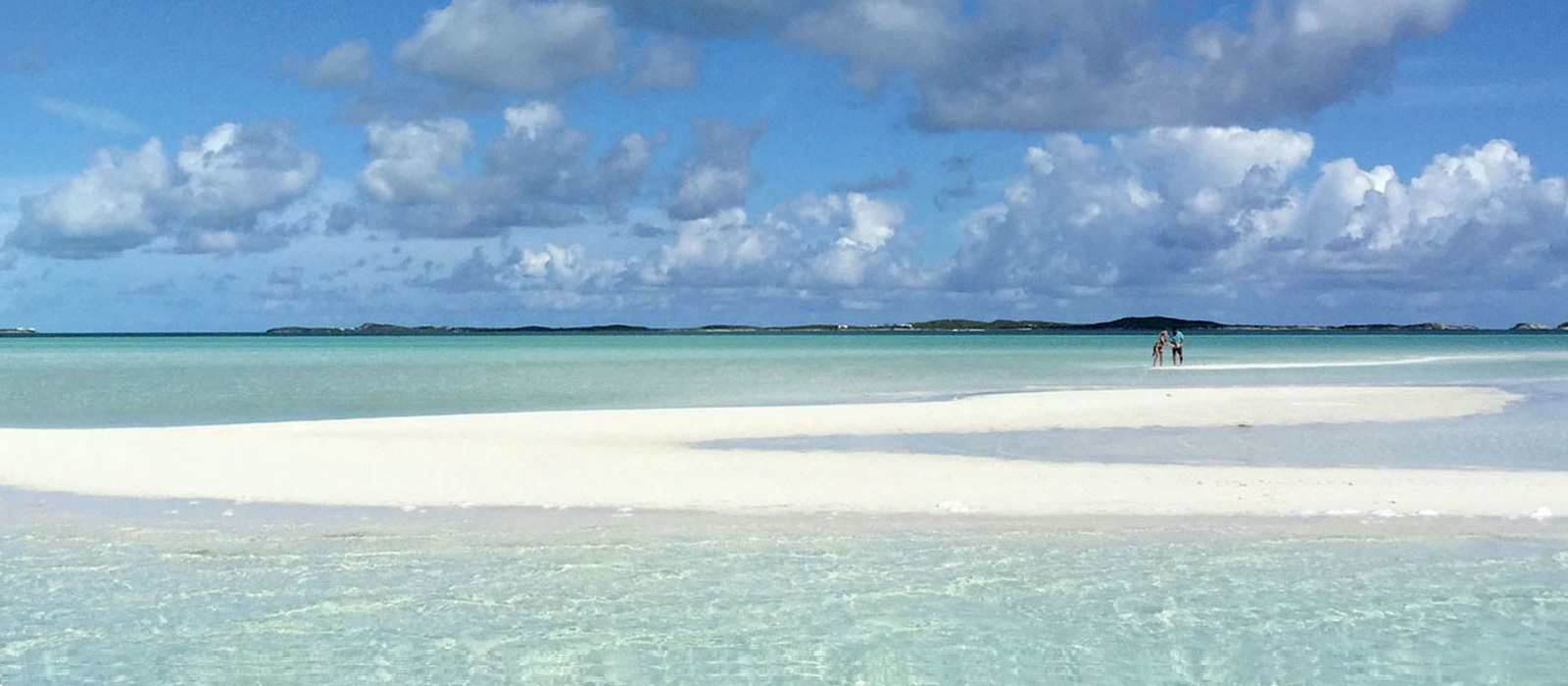 Exuma is positioning itself as a "high net worth destination", the Prime Minister said yesterday, as the Government signed a Heads of Agreement for a $200 million boutique resort on Children's Bay Cay and Williams Cay. The project is an exclusive five-star, ultra-luxurious resort and golf club being developed by Swiss businesswoman and billionaire, Dona Bertarelli. Building work is set to begin in the third quarter this year, and the resort is scheduled to open in late 2019.
"I first came to the Bahamas almost 10 years ago, and it was love at first sight. Through the years I have cruised the Exumas, and each time I have been amazed by the rare beauty of ocean," said Ms. Bertarelli. "I believe the Exumas will present the ultimate luxury vacation destination like a hidden treasure, waiting to be discovered. Unspoiled beauty, tranquility, so close to home and trouble free."
In addition, the Government and owner of Sandals are currently discussing an expansion of Sandals into a Beaches, which would add another 200 rooms at the very least. A new $300 million development for Stocking Island has also been approved, comprised of a five star boutique hotel and 88 villas along with a resort club, sailing school, and marine facilities.
"It is clear that Exuma is placing itself on the map of the Bahamas as a high net worth destination, and an island that attracts some of the most significant people in the world," said the Prime Minister. "We know that the infrastructural support must start with the airport in Exuma, and we are progressing with our plans for a new terminal building that that will be befitting of Exuma and the exposition taking place there."
The Government is also in discussions with the February Point developers as they continue to grow. The February Point community offers prime oceanfront properties and luxury villas available for ownership or rent. Construction is well underway on the community's first oceanfront condominiums. The first building in The Views condominiums will be completed by September of this year. By the end of the year, the expanded Marina will be complete, and the Bahamas' first overwater Penthouses will be under construction. Secure the best selection and pricing now.
To learn more about February Point real estate, click here.
Edited from original article.