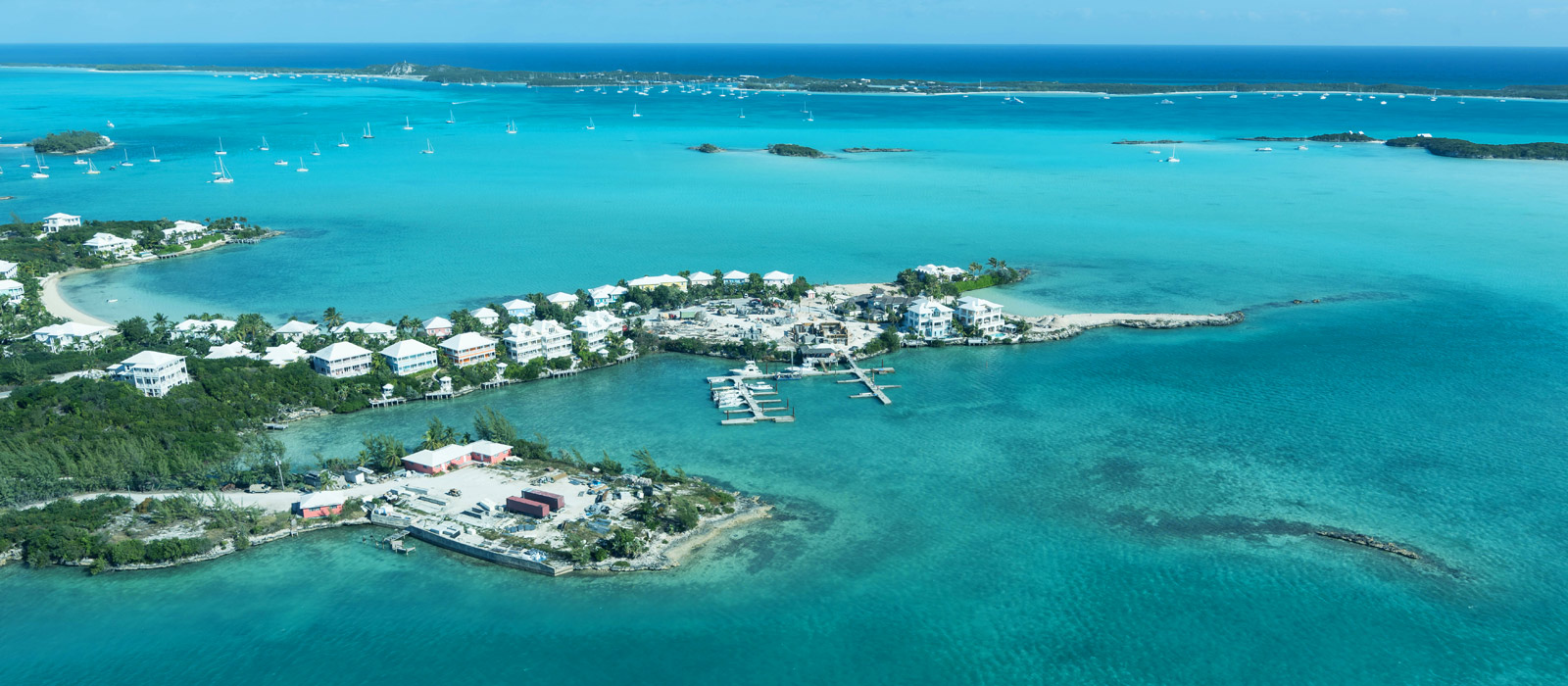 Posted on October 17, 2015
Getting to Great Exuma is a breeze. With less than an hour flight time from Miami, you'll be relaxing poolside in one of our February Point island estates before you know it. As you take a deep breath and gaze at the vivid blue waters, you'll enjoy all the comforts of home and our authentic laid back freestyle Bahamas lifestyle. Here are a few things to know before you arrive in paradise.
Getting Here
Exuma's international airport is a quick and easy flight from Miami, and before long Delta will begin daily flights from Atlanta. Our February Point team assist you with airport transportation, rental cars, taxi service and all your transportation needs.
Customs and Immigration Requirements
U.S. Citizens traveling via plane must have a valid passport and if you find yourself never wanting to leave….you'll need a Visa for stays exceeding eight months. You'll also need to fill out an immigration card upon arrival.
Stay Connected
Stay connected to friends and family while in Great Exuma. It is recommended that you set up an international cell plan with your carrier before your trip for seamless coverage. Internet service is also available on the island, and you'll find WI-FI available in February Point's vacation accommodations.
Conveniences
The freestyle life of Great Exuma includes everyday conveniences like ATMs, grocery stores, FedEx, restaurants, shopping, medical care and more. That's if you decide to leave your beach cabana.
Services and Amenities
February Point's beaches are soft white sand nestled against shallow turquoise water overlooking the spectacular Elizabeth Harbor. While its great to wander the neighborhood, you'll want to experience some of the most amazing beaches found anywhere in the Caribbean.  At low tide, the sandbar is a spectacular sight to behold.  Our own private slice of Stocking Island is ready to explore, and the Chat 'N' Chill is a great place to kick back with a cold Kalik and say hello to the gentle stingrays in the shallows. From your homeport at February Point, we'll help arrange plenty of excursions so you can get out on the water and enjoy this natural water playground.
Get ready to enjoy year-round sunny weather and magical moonlit nights at February Point, the Bahamas' crown jewel of luxury freestyle living. For more information on traveling to Great Exuma and our lavish waterfront vacation rentals click here.