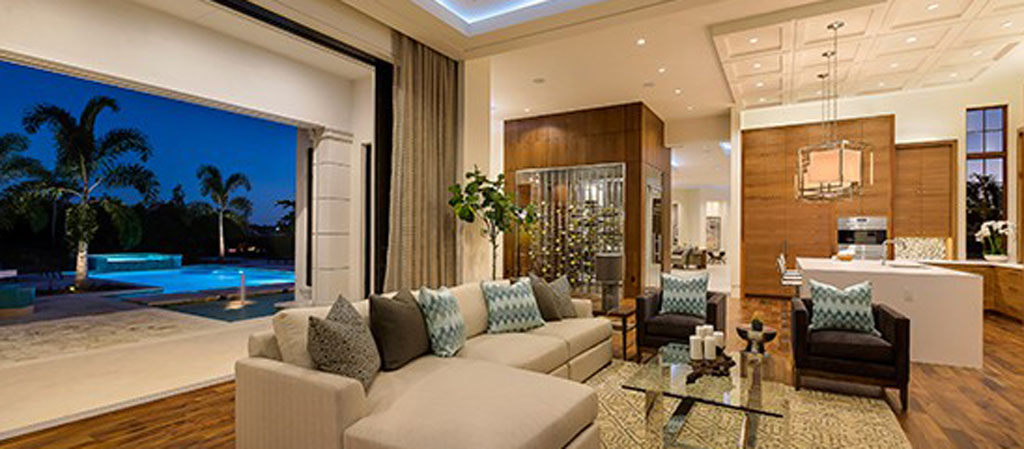 Posted on September 23, 2015
Building a custom home on the islands offers consumers a number of benefits that purchasing an existing home doesn't. Building a home within February Point is simply a once-in-a-lifetime opportunity. Our custom estate residences are specifically designed to set a new standard for luxury while providing living spaces that capture the epitome of tropical living with magnificent indoor-outdoor spacial harmony. Besides enjoying the quality of life that living an island lifestyle can bring, you have the freedom to frequently travel, and when building a home in February Point, you have the opportunity of these benefits:
A One-of-a-Kind Home: Building a custom home gives you the freedom to build the home you want. You can add your own personality and designs to capture your idea of tropical living. From the floorplan to the materials used, you can tailor your house and customize it as you see fit. No one else on the block will build a home like yours.
Location: A custom home means building where you want, on the land you want. Premier homesites in February Point range from a quarter acre to a full acre in size. Communities like February Point in the Exumas offer oceanfront and oceanview homesites with breathtaking views of the turquoise water and white-sand beaches.
Privacy: A benefit you may not think to consider when deciding on a new home is the amount of privacy. When building a custom home, you select the area where the home will sit and you can maximize the privacy on that given lot. Your home's footprint can be adjusted so that it makes the most of the terrain to give you as much privacy as you'd like, no palm trees required.
Functionality and Quality: A custom home offers functionality and quality up to your standards, from high end finishes to attention to detail. As a new home, it will be low maintenance and won't require renovations. Because you oversaw the building process, you know that your home repair bills will be few and far between for years to come.
By using the February Point construction team, the inconvenience and risk typically associated with building on the islands is eliminated through fixed costs and timely delivery guarantees. You select the area, you design the plans and you watch your dream become a reality. February Point's professional team of in-house builders, architects and interior designers provide completely custom construction packages to help you make a house into a home.
Find out  more on how you can build your dream home in February Point.