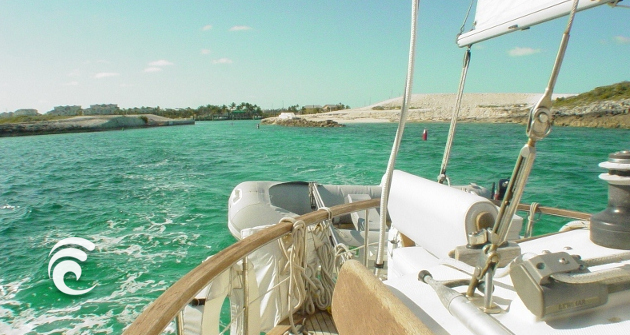 The Exumas are a sailing destination admired around the world for their spectacular natural beauty, year round warm weather, and vivid blue waters. Each year, for four days only, the best sailors from every major island in the Bahamas converge at Elizabeth Harbour on Exuma Island for the National Family Island Regatta.
During these four days, Bahamian sailors arrive prepared to sail their locally built sloops for the much coveted "Best in the Bahamas" title. The competition is fierce and the atmosphere is alive with excitement as boating enthusiasts from all over the world descend on this picturesque island in the sun.
Beginning in 1954, the National Family Island Regatta is the oldest and largest wooden boat racing in The Bahamas. World-class sailors are pitted against one another in extreme competition that tests skill and endurance. The racing rules dictate that the sailing vessels must be designed, built and sailed by a Bahamian. There are also strict restrictions on the building materials used in order to keep these boats as closely related to their traditional origins as possible.
Although the world of sailing has changed in many ways, the National Island Family Regatta in Elizabeth Harbour, George Town is one of the last places to see sailing vessels crafted in the unique Bahamian tradition. Not only is the Regatta a fun-filled week bursting with excitement, but it is also a unique opportunity to partake in Bahamian history – a history that every islander is proud of.
Who has the best view for this spectacular event? The residents of February Point located near Georgetown and situated directly on Elizabeth Harbour. February Point's luxury Beach Club recently opened and the Rusty Anchor bar and grille will be serving up authentic Bahamian hospitality throughout the event. If you're planning to stay for the week, February Point's luxury private accommodations may be the perfect homeport for the occasion. To learn more about the prime oceanfront properties and luxury villas available for ownership or rent, click here.