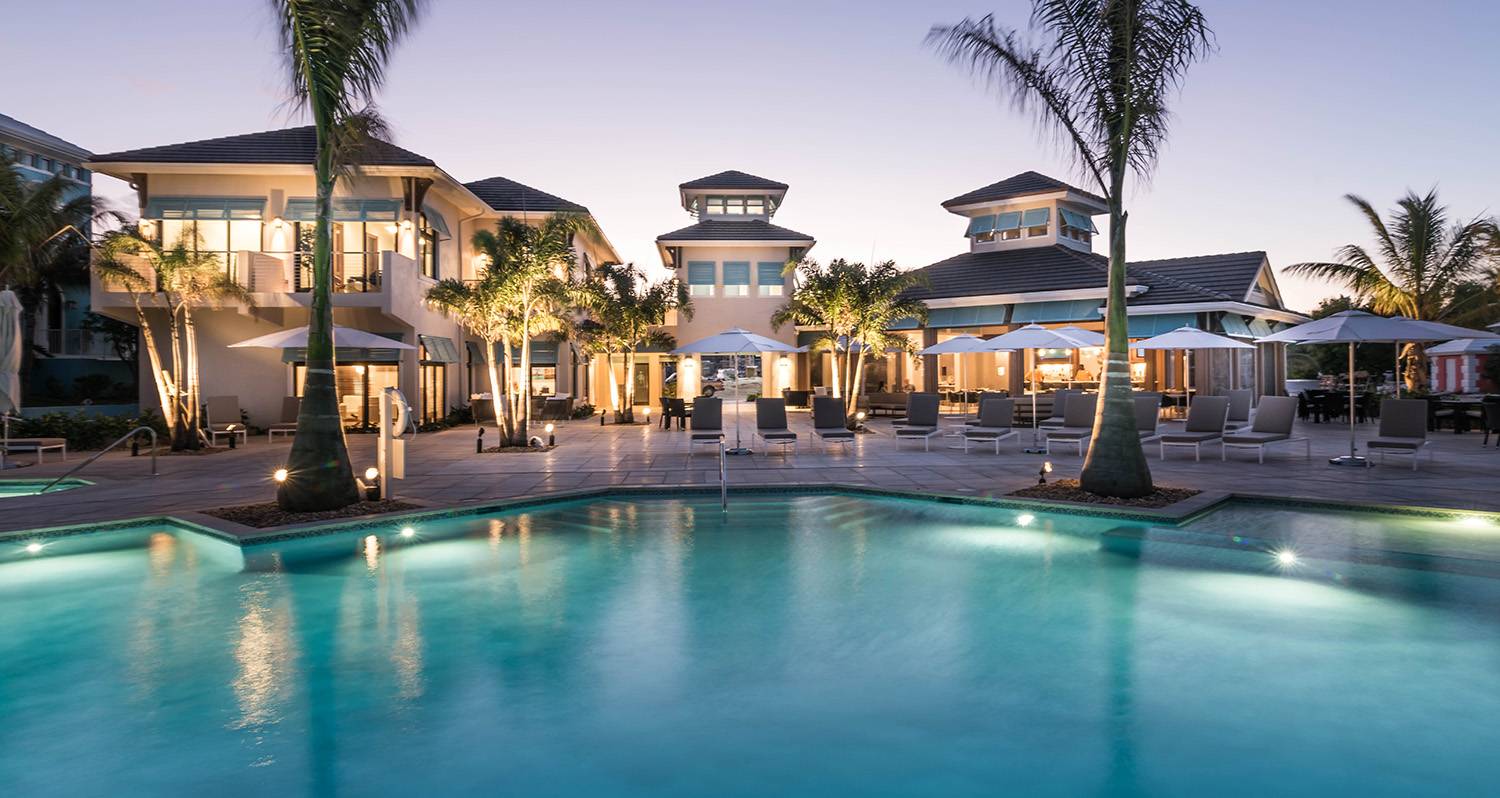 Taking in a Bahamian sunset is that much better with a hand crafted cocktail and sand between your toes. It's the freestyle way of life of Great Exuma that delivers a true out-island experience where you can relax your shoulders and let your hair down with new friends and old.
The Rusty Anchor Bar & Grill just opened within the private community of February Point on Great Exuma. The brand new Beach Club is home to this hot spot, overlooking the gin clear waters of Elizabeth Harbour. The staff and chef from the Coral Bistro are now on hand in their new location making cocktail dreams come true. Here's how to perfect their signature drink:
Ingredients:
Fresh mint leaves
Brown sugar
1 part Bahamian Rum (or more, no one's judging)
1 part Amaretto
2 parts lemon-lime soda
1 lime wedge
Step 1: Muddle the fresh mint and brown sugar in a glass.
Step 2: Add the rum and amaretto.
Step 3: Top it off with lemon-lime soda and a lime wedge.
Sip, savor, enjoy the taste of the islands!
The luxury Beach Club not only features the Rusty Anchor Bar & Grill but also Hollis Day Spa, a beachfront resort-style pool and February Point's real estate sales office. Construction is well underway on the community's first oceanfront condominiums. The first building in The Views condominiums will be completed by September of this year. By the end of the year, the expanded Marina will be complete, and the Bahamas' first overwater Penthouses will be under construction.
Come down and experience this incomparable lifestyle. Now might be the time to invest in YOU. To learn more about a Discovery Visit at February Point, click here.