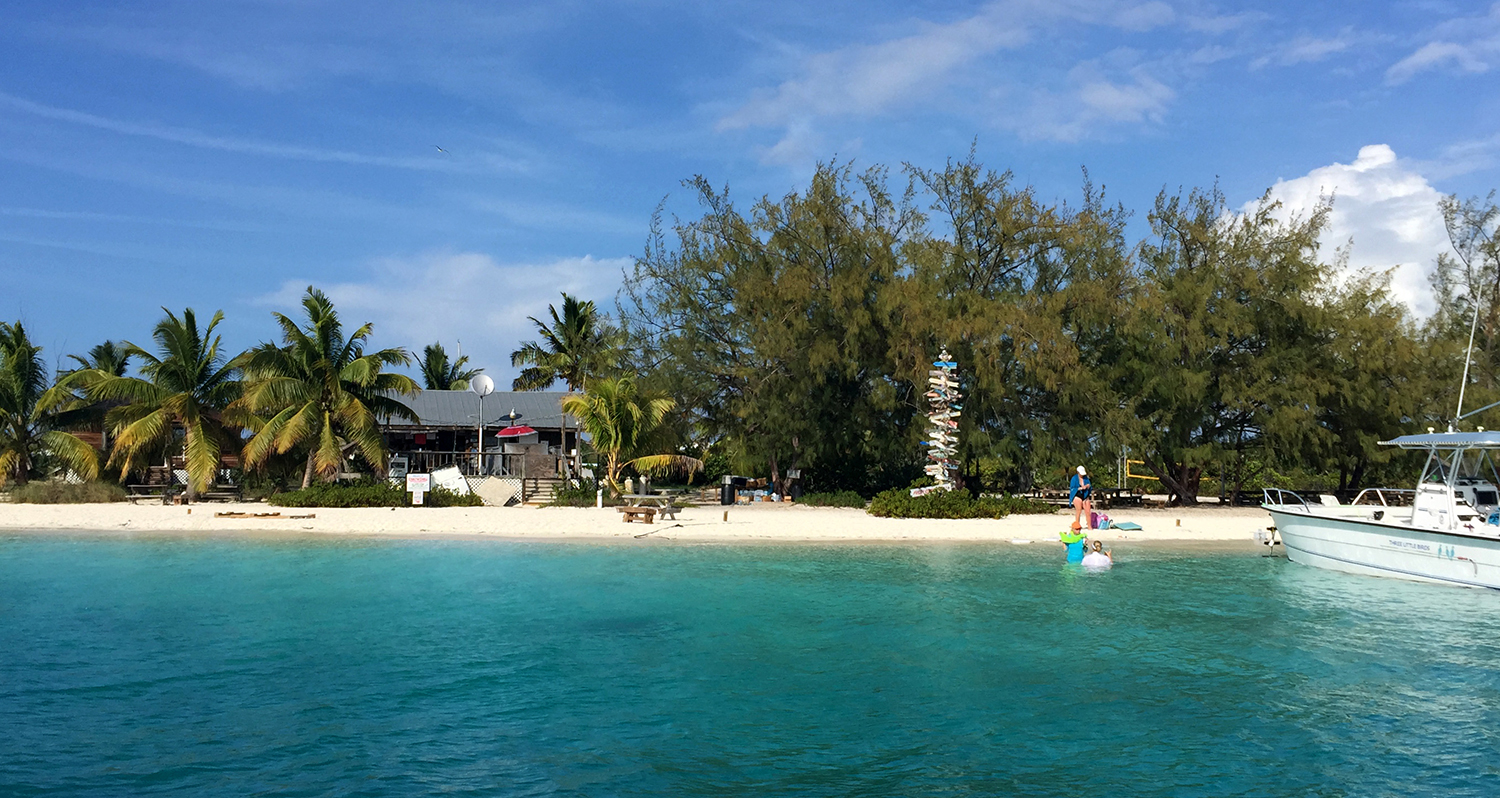 Posted on January 27, 2016
While the entire northeast is shoveling snow, residents of the Bahamas are digging their toes in the warm sand. While the northeast is putting on big winter coats, the Bahamas is putting on sunscreen and while the northeast is staring at a blanket of white, the Bahamas is staring at vivid blue and green waters. Here are a few more reasons to be in the Bahamas right now.
To Experience Year-round Sunshine
Probably one of the main reasons people migrate to the Bahamas is the weather. Experiencing life with no winters is good for the soul. You're naturally happier, and getting up in the morning isn't as much of a struggle.
To Appreciate the Natural Beauty
It's not just powdery beaches that make the Bahamas so beautiful. The different islands are full of natural wonders. From exotic plants and flowers to blue holes and colorful fish, being so close to nature everyday makes you look at the world in a different way.
To Try Real Rum
John Watlings, Rum Ricardo, Appleton, Mount Gay, Myer's dark rum; you haven't tasted rum until you've tasted rum from the islands…on an island.
For the Food
Fresh fish and more fresh fish, rice and beans, conch, and jerk chicken, are just a few of the appetizing dishes readily available. Colorful and flavorful, this type of food is something everyone should taste.
To Slow Down
It's important to take time out now and then. Easygoing Bahamian people encourage this and living a life less hurried is something you'll achieve on these islands.
To Connect with the Ocean
As soon as you feel the warm, salt water on your skin you'll fall under its spell. At February Point on Great Exuma, Bahamas residents live with the ocean at your doorstep. The February Point community offers prime oceanfront properties and luxury villas available for ownership or rent. With the opening of new Beach Club, residents enjoy private cabanas on the beach, tasty food and drinks at the Rusty Anchor Bar & Grill, an array of treatments at the spa, and a fully equipped fitness center. February Point provides the perfect haven for those seeking the luxurious yet unpretentious ambiance of the Bahamas.
Escape snowmageden and discover the best of the Bahamas at February Point, click HERE.