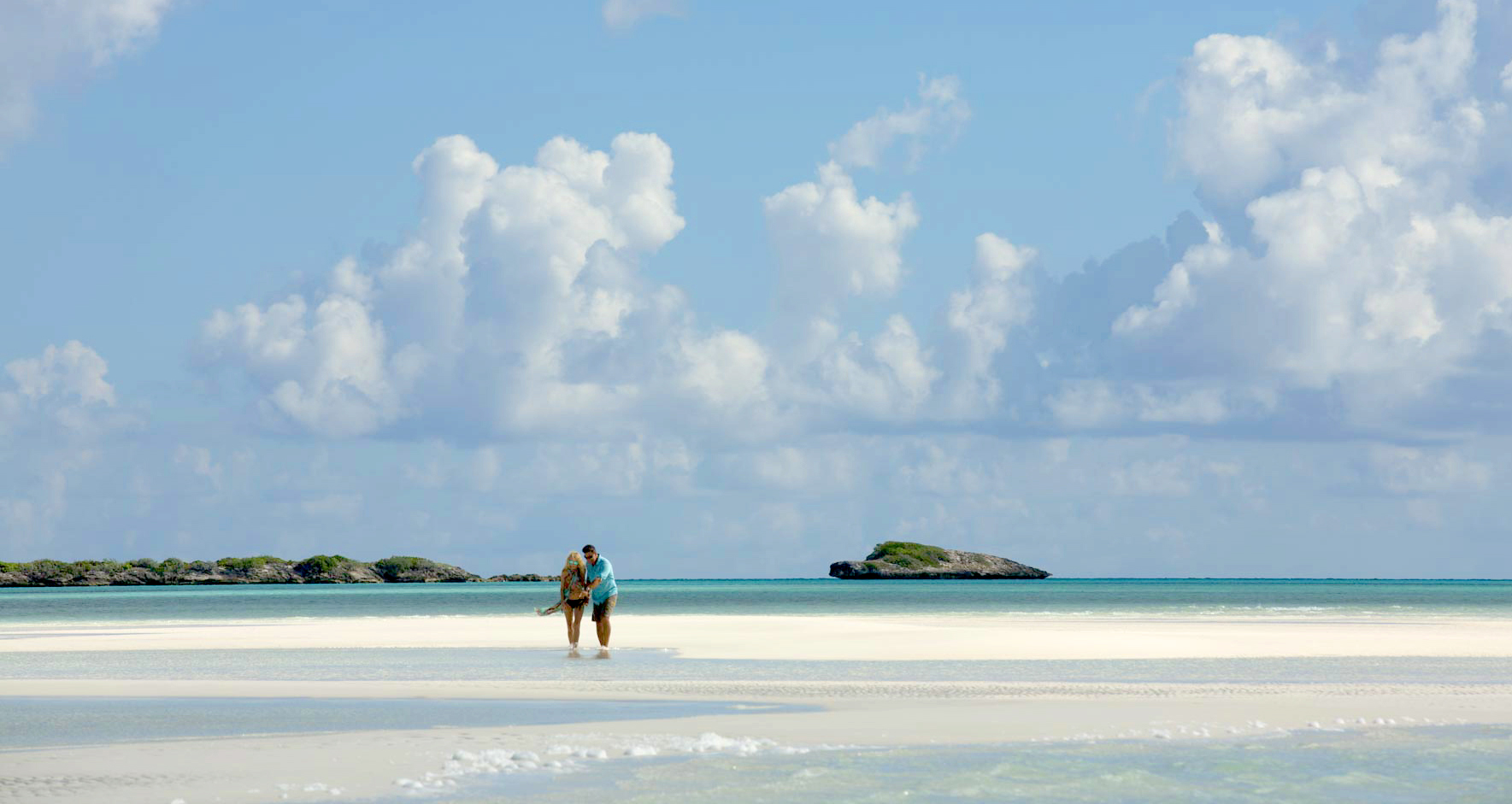 Posted on February 2, 2016
They may be mere specs on the map, and most of them inhabited, but the Exumas 120-mile long island chain of glittering sands and multi-hued waters are a true tropical paradise and you'll never want to leave.
Musha Cay Sandbar An absolutely stunning sight. The secluded 2-mile saddleback sandbar is something everyone should experience. Sit and admire the shades of blue and soft sand or walk for miles into the ocean.
Exuma Cays Land and Sea Park The first land-and-sea preserve in the world encompasses 176 square miles of stunningly clear water, along with dozens of cays, islets, and beaches. The underwater scenery is a mecca for divers and snorkelers. Spotted eagle rays, barracuda, spiny lobsters, and all manner of sponges, corals, and Technicolor fish make their home here.
Swimming Pigs These tropical neighbors are a little bit larger than the typical house pet. The swimming pigs at Major Cay are an absolute must-do on the bucket-list. Watch as these wild and curious pigs swim up to you in search of food and attention.
February Point Beach Club February Point's huge Beach Club is open and located on a spectacular stretch of pristine beachfront land of Elizabeth Harbour. The Beach Club includes an infinity pool with seating and live entertainment on the deck, the Rusty Anchor Bar & Grill, private canopied cabanas, Beach Club Spa offering an array of treatments, and a fully equipped fitness center.
On Great Exuma, you'll find February Point that spans 80 acres of beautiful coves and virgin beaches. February Point is the perfect homeport during your adventures through the Exuma Cays. Premier home sites range from a quarter acre to a full acre in size, all with views of the breathtaking beaches and turquoise waters. Find out more about February Point's Bahamas luxury real estate and the opportunity to live in the Bahamas only over water residences here.